What is my/her ring size?

Find a piece of string that is about six inches in length. If you do not have string, you can really choose anything like a thin strip of paper, tissue, cords, etc. Anything that can wrap around your finger will work.
Wrap the string around your finger. Use a pen to make a mark where the end of the string meets.
Find a ruler and measure the string. Take your answer and subtract 9.3 from it. Round to either .0 or .5, and you got it!
Just use the table below and find your ring size.
If you're not sure how to read the table, please just send an email to info@leo-mila.com with your inside circumference and you'll get a prompt answer from our support team what's your right ring size.
Don't forget to specify if it's mm or inch.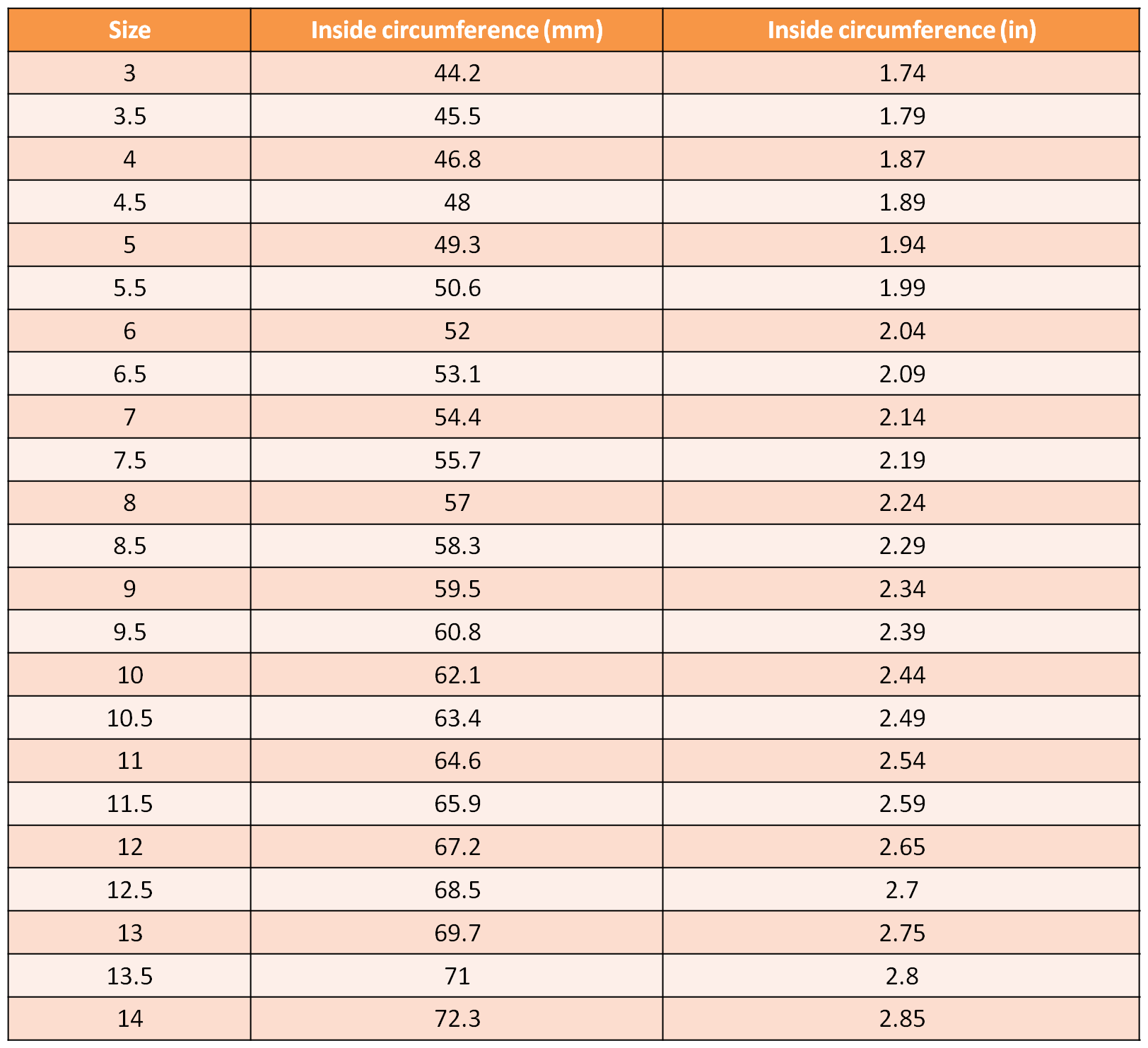 How to Choose The Chain Length:
We are offer some different size of chain length for you to choose when order: 14" , 16", 18", 20", 22". But you should make some steps to confirm what size do you like best.
Firstly you should decide where you would like the name necklace to reach to your collar bone, maybe on your upper chest. Perhaps you like it to reach to loosely on your lower chest.
Secondly, you should take a string and measure the necklace length you want (Please note that the chain lengths mentioned at our site do not include the pendant height).
The size of the pendant depending on the name and style you choose (so the average pendant height is 0.8cm -3cm (0.31"-1.18") and average pendant wide is 3cm -4.5cm (1.18"-1.77")).
So the total length of necklace would be the name pendant length with the chain length you have chosen.
For example, if you order a monogram necklace with a 18" chain, the total length of the name necklace would be 19.18".